November 2018

The new Epsilon 4 benchtop XRF spectrometer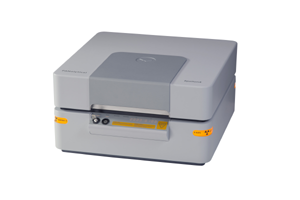 Fast and accurate at-line elemental analysis for the industry
Malvern Panalytical presents Epsilon 4, the new high-performance benchtop analytical tool for the determination of the chemical composition of all kinds of material. Built on the experience and success of the proven Epsilon 3 range of XRF spectrometers, the Epsilon 4 is a multi-functional instrument opening new applications for industries such as mining, pharma or oils&fuels who are obliged to comply with international regulations and test methods.
At-line
Due to its low infrastructural requirements, Epsilon 4 can be placed next to the production line anywhere in your process. Its high performance enables most applications to be operated at ambient conditions, reducing costs for helium or vacuum maintenance.
"Epsilon 4 delivers the highest count rate in the market while little or no sample preparation is required to achieve very fast and reproducible results", says Simon Milner, product director at Malvern Panalytical.
For more information please visit www.malvernpanalytical.com/epsilon4.