The upcoming EGG 2020 addresses the growing global community of scientists, product developers, business managers, and policy makers -
The deadline for abstract submission has been extended to February 24, 2020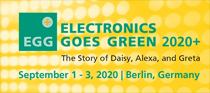 ---
17.2.2020
Further investments in Europe to strengthen global leadership position for battery materials for electric vehicles -
Schwarzheide, Germany, a location for cathode active material production in Europe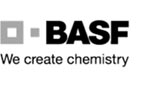 ---
8.2.2020
The durable PVDF turbine rotates freely on a 316 stainless steel shaft and has special aerofoil shaped blades to extend the dynamic range of the meter. Specially contoured housing further improves the meter linearity particularly at lower fluid velocities -
Metering Flow in Larger Diameter Pipes



---
7.2.2020
At the heart of the low power 800 series flowmeter is a precision turbine that rotates freely on robust sapphire bearings -
Turbine Flowmeter Designed for Battery Powered or Portable Equipment



---
30.1.2020
Modern insulation is a key to effective climate protection,- BASF has developed an Ultradur® that can be used for co-extrusion with PVC and is now available with a significantly improved property profile -

New Ultradur® grade improves the properties of PVC-window profiles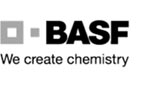 ---
29.1.2020
Fast decontamination while food conveyor systems are running: the new system emits short pulses of high-energy UV light, directly destroying microorganisms. The light source is used continuously throughout production -
New UV sterilisation for food production



---
27.1.2020
To establish the features that will deliver the most cost-effective design for a particular application - some of the basic differentiators as well as some recent design developments.-
Process control valves–making
the right choice


---
14.1.2020
Testa Analytical Solutions at analytica 2020 Booth A2-429 - a full range of state-of-the-art scientific instruments that use scattered light to measure zeta potential, particle size, and molecular weight -
Optimized Instruments for Polymer Characterization & Particle Sizing



---
11.1.2020
The complete chlorine plant is prefabricated in modules which only need to be set up and connected to each other on site. With this approach, project risks and duration can be reduced significantly -
thyssenkrupp gains second order for modular chlorine plant from Serba Dinamik


---
4.1.2020
Searched for and found: climate researchers can now detect the fingerprint of global warming in daily weather observations at the global scale. They are thus amending a long-​established paradigm: weather is not climate – but climate change can now be detected in daily weather -
Climate signals detected in global weather


---
7.2.2020
The use of an Asynt CondenSyn air condenser negates the need for any recirculating coolant during standard reflux and distillation conditions, saving time, money and water -
Air Condenser Improves Sustainability for Chemistry Laboratories



---
7.2.2020
A new EFSA (European Food Safety Authority) risk assessment asks for higher regulation of perfluoroalkyl and polyfluoroalkyl substances due to newly validated high toxicity. This subsequently increases the need to concentrate the samples to be analysed -
System for No Blank Values in
Automated PFAS Clean


---
29.1.2020
Launch of a revolutionary web-based 2D-barcoded tube identification product - Datapaq 5 at SLAS 2020** in San Diego, USA -
Reading 2D-Barcoded Tubes Directly at the Point of Storage or Retrieval


---
25.1.2020
Do you know the real size of your nanoparticles? -
Ultra-High-Resolution
Particle Characterisation


---
21.1.2020
MSX® (Multi Spectral Dynamic Imaging) technology ensures easier target identification without compromising radiometric data thereby ensuring the quality of your thermal images is routinely excellent -
Multispectral Dynamic Imaging Enhances Thermal Inspection



---
19.1.2020
Specifically designed for safety conscious teaching laboratories - the DrySyn Scholar kit enables the heating of single 100 mL and 250 mL round bottom flasks, without the mess or inherent safety hazards of a hot oil bath or heating mantle -
Academic Kit for Safe Heating
of Round Bottom



---
11.1.2020
A true inline non-invasive flowmeter technology without the contorted flow path and disadvantages of alternative ultrasonic flowmeter designs -
Flow Sensors for Medical Applications



---
11.8.2019

---
---

---
Now certified with the
General Purpose Approval

The continuous online measurement of pollutants in the air with the GO-Mini-ATC enables the detection limit of 1 ppb for hydrocarbon measurement.

Due to the (patented) measuring method, no consumable materials which are harmful to health and the environment are necessary, such as, for example, the frequently used hydrogen. This guarantees safe, simple and environmentally friendly handling.
---



We provide laboratory and consultancy services in the divisions
---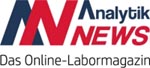 ---