20.7.2021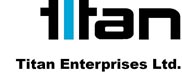 Titan Bridges Troubled Waters For Flow Meter Installation
Titan Enterprises have released video tutorials illustrating correct wiring of their pulse precision flow measurement devices to support customers with the installation of flow meters into their applications
---
19.7.2021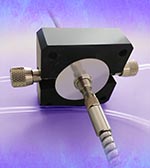 Remote Cell Enables UV Measurement of Industrial Processes
A remote cell version of its Rapid Scanning UV Detector kit allowing this elegant OEM technology to be integrated into a wider range of industrial applications.

---
3.7.2021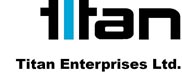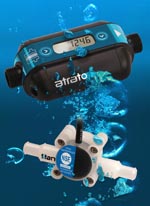 Flow Measurement Devices Integral to Smart Water Metering Systems
Global manufacturer of water-use appliances, Miele states: "Water intake is measured and controlled extremely precisely using a precision flowmeter. This helps to save water, making it extremely economical and environmentally friendly".
---
25.6.2021


Accurate, Reliable Measurement of Protein Concentration & Total Mass
The HK Series Differential Refractive Index (DRI) detector is being used to provide accurate and reliable measurement of the absolute concentration and total mass of protein in a sample.
---
4.6.2021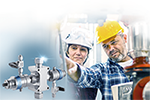 An All-rounder for spectroscopic online measurements »Excalibur HD FCP« flow cell for the demanding process environment
---
27.5.2021

System Performance Qualification -
Removing Uncertainty from Your Results
TESTA Analytical Solutions offers Performance Qualification Services
for all Particle Size and Zeta Potential Instruments from Brookhaven Instruments plus the complete range of its own GPC/SEC systems and detector modules
Certified with the
General Purpose Approval

.
The continuous online
measurement of pollutants in the air
with the GO-Mini-ATC enables the detection limit of 1 ppb for hydrocarbon measurement

read more








We provide laboratory and consultancy services in the divisions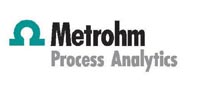 Process Analysers Online,
Atline, Inline

Metrohm Process Analytics has over 40 years of experience with online process analysis.
From single-parameter analyzers to the most advanced multiparameter
Ex Proof Analyzer for the most hazardous environments.

14.7.2021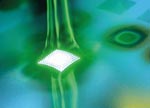 The Laser of Tomorrow: Ultra-Fast, Ultra-Precise and Digital
The LASER World of PHOTONICS Industry Days took place from June 21 to 24,
2021. With this online event, Messe München – organizer of the world's largest
trade show for applied laser technology and photonics – offered its community
a high-quality program including market overviews, trend analyses and panel
discussion
---
10.7.2021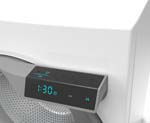 The washing machine touch display of the future : Researchers develop shape-adapted controls
In the research project "CoMoDo" (Communication Module Inside Door), the
technologies and processes needed for modern operating and display systems
were researched and developed using washing machines as an example.
---
10.7.2021


APPLAUSE for low-cost manufacturing of photonics optics and electronics
Advanced packaging - complex assembly and interconnection technology for semiconductor components - has emerged as an essential technology for the integration of photonics, optics and electronics.
---
7.7.2021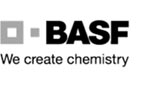 BASF expands chemical catalyst recycling capacity and capability erweitert Kapazität und Fähigkeit zum Recycling von Chemiekatalysatoren
The site recycles precious metals from industrial scrap, primarily chemical catalysts,
---
3.7.2021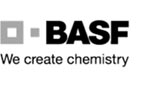 New battery recycling prototype plant in Schwarzheide, Germany
Use of innovative technology for extractinglithium,nickel, cobalt and manganese from end-of-life lithium-ion batteriesand production scrap
17.7.2021



New iPSC Model for COVID-19
AMSBIO invite the global research community to the 2021 annual meeting of the ISSCR, the leading professional organization of stem cell scientists, to discover how iPSCs and organoids can be used in COVID-19 drug discovery research.
---
5.6.2021





Devastating Water Leak Drives Move to Improve Sustainability
The Maulide Group at the University of Vienna (Austria) describe how a devastating water leak in a nearby chemistry laboratory prompted them to search for alternative, water-free, options to Liebig condensers for refluxing.
---
1.6.2021


Hamilton is presenting the new Sensor CO2NTROL on June 16 at ACHEMA PULSE
This product represents a new and unique approach to DCO2 measurement in bioreactors. In contrast to electrochemical DCO2 sensors, the new solid-state sensor uses an optical measurement principle.
---
27.5.2021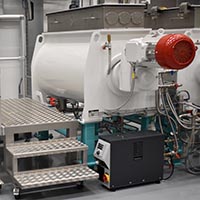 Digitalisation in process temperature control

Remote monitoring, support and digital process-optimisation in the temperature control of food processes.
Temperature control. systems which operate for 24 hours per day must record the core parameters over the entire production process to comply with the regulations of hygiene and traceability.
---
27.5.2021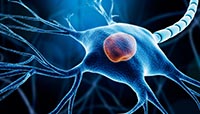 Developing a Cell Therapy for Parkinson's Disease
Its main features include motor symptoms such as bradykinesia, rigidity, resting tremor, and postural instability, though non-motor symptoms are often also present amongst other things