15.9.2022


Titan Enterprises Goes Live with New Website to Better Serve the Flowmeter Market
Titan Enterprises is inviting visitors to explore their dynamic new website. Designed for the evolving scientific, engineering and measurement marketplace, Titan's new enriched content-led website gives the visitor a step-up in user experience
---
8.9.2022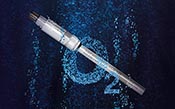 A New Age of Dissolved Oxygen Measurement
Building on a foundation of continuous innovation, Hamilton Company has released the next generation of VisiFermTM and VisiTraceTM optical dissolved oxygen sensors.
---
8.9.2022


Failsafe monitor to shut off your HPLC if a solvent reservoir runs dry;
The Solvent Line Monitor from TESTA Analytical is a true plug-and-play addition to any HPLC system designed to detect when one or more of its pump solvent reservoirs are empty and automatically shut-off the system
---
28.5.2022


Modular Light Scattering System for Research Applications
Offering unmatched performance for both Static Light Scattering (SLS) and Dynamic Light Scattering (DLS) experiments the
BI-200SM research goniometer is a precision instrument for undertaking exacting measurements
---
25.5.2022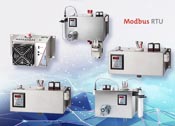 Modbus RTU: Digital innovation creates progress for sample gas coolers
Effective immediately, Bühler Technologies is equipping all sample gas coolers in its TC series worldwide with the option of a new digital interface: "Modbus RTU"
---
10.5.2022


Titan Enterprises Explains Possible Reasons for Flowmeter Failure During Installation
Titan Enterprises Ltd, who has been designing and manufacturing flowmeters for over 40 years, explains some of the reasons why these sensors might fail and what can be done to prevent damage that can lead to costly repairs and process downtime
---
21.4.2022



A new generation of in-line total cell density measurement in bioprocesses
Unlike the conventional measurement method of total cell density, where only the transmitted light is measured, Hamilton has taken the measurement technology to the next level and combined the advantages of transmission and reflection measurement.
---
20.4.2022


Measuring Mass Flow from Peristaltic Pumps
Fowmeter can be used to determine average flow rate as well as peak values of pulsation, thereby enabling selection of the most appropriate setting for any peristaltic pump application
Certified with the
General Purpose Approval

.
The continuous online
measurement of pollutants in the air
with the GO-Mini-ATC enables the detection limit of 1 ppb for hydrocarbon measurement

read more





Handheld Power





To ensure that analysis results are available exactly where they are needed without detours, analyticon instruments has been selling innovative spectrometers for mobile on-site measurements and in-process chemical analyses for
20 years.





Process- & Environmental

Air, water, soil.  HORIBA contributes to global environmental safety with measurement technology that complies with environmental regulations throughout the world.






,Fast & Flexible Nanoparticle Size Analyser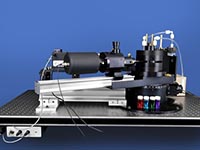 Testa Analytical Solutions e.K is now offering optimized versions of its proprietary Differential Refractive Index (DRI) Detector under OEM contract to enhance the performance of both HPLC and GPC/SEC systems.


As a third-generation family-owned company, we are financially independent and socially committed. We therefore think and act for the long term – in generations, not financial years



22.9.2022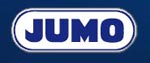 Successful action in difficult times Businessleaders see great opportunities for JUMO
In addition to Dimitrios Charisiadis, who has been JUMO Managing Director since 2020, Steffen Hoßfeld has been appointed as the new Managing Director. The management duo can look back on a challenging first few months and have big plans for the future
---
9.9.2022

thyssenkrupp Uhde to build world-scale Blue Ammonia plant in Qatar
• uhde® ammonia technology enables world's largest single-train capacity of 3,500 t/day
• CO2 abatement in the process (carbon capture & storage) enhances sustainability
---
6.6.2022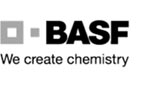 Progress in enabling plastics circularity at Plastics Recycling Show Europe 2022
High-performance solutions target three key stages of the mechanical recycling process: sorting, washing and reprocessing
---
28.4.2022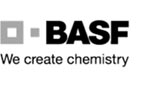 BASF and thyssenkrupp Uhde optimize STAR process® dehydrogenation technology and demonstrate significant sustainability benefits
Proprietary process to produce propylene from propane feedstocks, or isobutylene
from iso-butane feedstocks - Reduction of CO2 emissions and operating costs through lower energy consumption by up to 30%

---
24.4.2022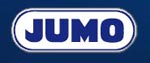 JUMO is the best measurement technology training company in Germany
In cooperation with the "Institut für Management- und Wirtschaftsforschung" (Institute for Management and Economic Research), the magazine FOCUS has investigated the quality of training in the 20,000 companies with the most employees in Germany
---
1.4.2022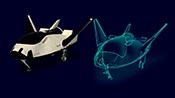 Sierra Space to revolutionize space exploration with Siemens' Xcelerator
Siemens' Xcelerator portfolio of software and services is central to Sierra Space's plans for its next-generation digital engineering platform.. Dream Chaser® spaceplane, the world's only winged commercial spaceplane is being designed, engineered, built and tested using Siemens' Xcelerator portfolio
23.9.2022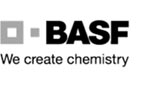 Chemical industry agrees on global standard for calculating product carbon footprint
As part of the joint initiative "Together for Sustainability" (TfS), 37 companies from the chemical industry, including BASF, have agreed on a global guideline for calculating product carbon footprints (PCFs). Product carbon footprints are an important information for steering emissions in the value chain.
---
20.9.2022

Fast and simple picking of whole tissue samples from storage 
The launch of the Mohawk 48 tube selector and picker. Designed to select and pick wide, heavy, or tall tubes - this new system is perfect for retrieving individual whole tissue samples from storage.
---
18.9.2022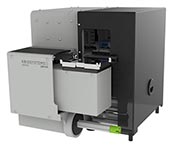 Automated Barcode Applicator for Microplates and Petri dishes
Porvair Sciences announce eGecko² – an automated barcode application system that provides the ideal high throughput solution for precisely applying barcode labels onto racks of plates and Petri dishes
---
17.9.2022


GMP-compliant products and services to streamline your clinical translation
Life science and healthcare specialists – AMSBIO has launched a new set of dedicated webpages and content downloads detailing their extensive range of high quality GMP-compliant products and services.
---
16.9.2022


Breakthrough technology for photochemistry
The LightSyn Lighthouse uses new technology to channel light through a quartz rod directly into the reaction medium, maximising power intensity while keeping photon flux even throughout. Using this system, the number of photons lost over distance is significantly reduced
---
9.9.2022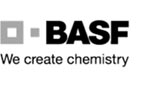 BASF and Samsung Heavy Industries collaborate on Carbon Capture & Storage onboard maritime vessels
• Supporting International Maritime Organization's target to reduce carbon intensity of international shipping by at least 40% by 2030
• BASF's OASE ® blue technology contributing to sustainability and cost savings for CO 2 capture in flue gas application
•Samsung Heavy Industry to evaluate feasibility of installing the gas treatment technology onboard maritime vessels