19.1.2021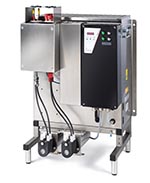 Sample Gas Cooler Atex recertified Good gets better .
The latest edition of IEC 60079-0 has already been used in the approval process. The sample gas cooler can be used safely in potentially explosive atmospheres of zones 1 and 2 under the more stringent requirements, including gas group IIC.

---
16.1.2021

Accurate Flow Measurement Helps Reduce Drug Production Costs
Drug production processes typically require devices able to cope with low flow rates and constructed from ultra-pure materials so as to maintain

hygienic, sterile and sanitary conditions.
---
16.1.2021


Dual Detector Enables Sensitive Determination of Molecular Weight Distribution
Polymer and plastics manufacturers offer very many different grades of commodity polymers such as poly(vinyl chloride), polyethylenes and polystyrenes. The Molecular Weight Distribution (MWD) of such polymers is a key item of information in tailoring their implementation for different end uses.
---
11.1.2021










LiquiSonic® 40-40 immersion sensor certified for hazardous areasLiquiSonic® 40-40 LiquiSonic® is the perfect solution for determining concentration and density of process liquids as well as for monitoring crystallization, polymerization and phase separation.
---
8.1.2021


Raising the standard of iron measurement in water quality analysis
Maintaining water quality standards is essential to the effective operation of many processes, especially in the food and beverage sector - Bürkert's compact, modular water quality analysis solution
offers an automated process that delivers precision monitoring
for a wide variety of applications.
---
6.1.2021

IO-Link capable temperature sensor for fluid technology
Hydraulic and lubricating oils change their viscosity depending on the temperature. For this reason, precise monitoring of the selected temperature window is an important function for the operation of fluid-technical systems
Online Measurement Substitutes Lab Analytics
Critical advantage for wastewater treament plants

read more

Certified with the
General Purpose Approval

.
The continuous online
measurement of pollutants in the air
with the GO-Mini-ATC enables the detection limit of 1 ppb for hydrocarbon measurement

read more







We provide laboratory and consultancy services in the divisions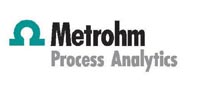 Process Analysers Online,
Atline, Inline

Metrohm Process Analytics has over 40 years of experience with online process analysis.
From single-parameter analyzers to the most advanced multiparameter
Ex Proof Analyzer for the most hazardous environments.
21.1.2021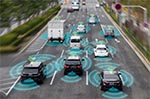 6G is coming to make good on the promises of 5G
We are a bit more ambitious with 6G: one terabit per second at a latency of around 100 microseconds - many applications could benefit from numbers like these: Industry 4.0, medical technology, driverless cars, smart cities, and the entertainment world. 
---
20.1.2021



Titan Enterprises Implements Post Brexit Support Package for EU Customers
Titan Enterprises commented "As European sales represent an important market to us, we have been preparing for some time to ensure our EU customers can continue to order and receive products from our extensive flow meter range as easily as before BREXIT."
---
13.1.2021


Zoom Reaches 1 Million Zoom Phone Seats
Zoom Phone is a core product in Zoom's unified communications platform, which also includes Zoom Meetings, Zoom Chat, Zoom Rooms, and Zoom Video Webinars.
---
12.1.2021


Hannover Messe to be a digital trailblazer Event
In view of the current developments surrounding Covid-19, Deutsche Messe AG, together with the exhibitors of HANNOVER MESSE, has decided to stage the world's leading industrial trade fair in a purely digital format next April.
20.1.20221


Increasing the Activity of Catalysts - A key to producing green hydrogen more efficiently
A layer as thin as a single atom makes a huge difference: On the surface of an electrode, it doubles the amount of water split in an electrolysis system without increasing the energy requirements. Thus, the ultrathin layer also doubles the amount of hydrogen produced without increasing costs
---
11.1.2021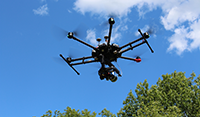 Video Guide to Airborne Hyperspectral Imaging
A new video that provides an informative introduction to the collection and processing of information from across different parts of the electromagnetic spectrum using an aerial vehicle, such as a drone.
---
11.1.2021



Speeding Up the Development of High Performance Polymers

Dr Paul Findlay, Chief Technology Officer at Polymer Mimetics said "Since the 1950's less than 10% of the billions of tons of plastic produced worldwide has been recycled – the rest has been sent to landfill or left in the natural environment. Using our new polymerisation technology, we can produce novel polymers to address some of the issues associated with non-degradable materials currently utilized in the personal care, coatings, composites and specialty adhesives markets".