13.5.2021


Colloidal Nanoparticles Advance Frontiers of Synthetic Chemistry
The unique properties
of nanomaterials mean that potential applications extend from use in smart drug delivery systems through to new catalysts and helping to deliver greater efficiency in solar cells
---
6.5.2021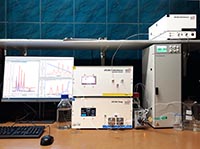 Versatile Multi Detector GPC/SEC System
(GPC/SEC) is widely accepted as the analytical technique of choice to characterize polymers and separate mixtures into fractions including polymer, oligomer, monomer and any non-polymeric additives. GPC/SEC is also the 'go-to' technique for characterizing the molecular weight distribution of polymers
---
2.5.2021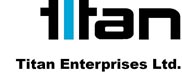 Upturn in Demand for High Performance Mini Turbine Flowmeters
Small turbine flow meters are adaptable liquid flow devices that Titan has successfully employed in batching processes and dispensing applications particularly within the food and beverage, chemical and laboratory sectors
---
21.4.2021

Breeze Technologies and Dr. Födisch Umweltmesstechnik AG cooperate to digitalize emissions monitoring
Das Hamburger Startup Breeze Technologies and the medium-sized business Dr. Födisch Umweltmesstechnik AG from Markranstädter have announced their cooperation to develop the digital future of ambient emission monitoring. Customers of Födisch will be able to manage their measurement data through Breeze Technologies' Environmental Intelligence Cloud, while Breeze will also be able to offer emission measurement technology from Födisch
---
12.4.2021


New 12-position Autosampler for for use with MINIFLASH FP Vision Flashpoint Analyzers
The FPA is an automated accessory specifically developed for use with any MINIFLASH FP Vision analyzer. Its modular design creates scalability, giving the option to expand with an autosampler at any time
---
11.4.2021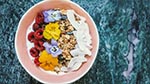 Ion chromatography for carbohydrate analysis and more
4 applications utilizing ion chromatography with pulsed amperometric detection (PAD) for the fully automated determination of multiple GOSs (β-galactooligosaccharides) and carbohydrates in novel foods and instant coffee, respectively, key anions and cations in beer, and organic acids in wine.
Certified with the
General Purpose Approval

.
The continuous online
measurement of pollutants in the air
with the GO-Mini-ATC enables the detection limit of 1 ppb for hydrocarbon measurement

read more








We provide laboratory and consultancy services in the divisions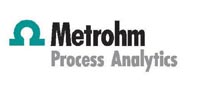 Process Analysers Online,
Atline, Inline

Metrohm Process Analytics has over 40 years of experience with online process analysis.
From single-parameter analyzers to the most advanced multiparameter
Ex Proof Analyzer for the most hazardous environments.

5.5.2021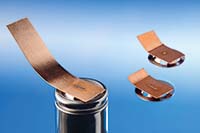 HoLiB and MikroPuls: Two Lasers, Two Applications,
One Goal: Improving the Production of Battery Cells
In the BMBF
project "HoLiB" and the AiF project "MikroPuls", for example, scientists from
Aachen are investigating how laser technology can be used to economically
contact and join dissimilar materials.
---
4.5.2021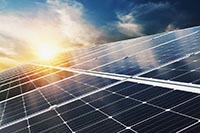 Green electricity for green vehicles
RWE Supply & Trading will sourc eelectricity from Germany's largest independent solar park from 2022 onwards andsupply it to VW.

---
4.5.2021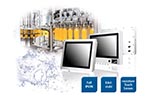 Ideal for the food / pharmaceutical / medical industry
Since the spread of particles, germs and other contaminants must be prevented at all costs, materials are used in the production process whose contamination potential is as low as possible.

data sheet pPanel-Z-series
---
Reliably bridging large distances
Especially in automation applications, reliability and performance are two important factors when choosing the right wireless access point (AP).

data sheet JetWave
6.5.2021

Highly Accurate Physicochemical Characterisation of Small Nanoparticles
Nanoparticles of 5 nm diameter or smaller are gaining attention in the field of nanomedicine in contrast to larger particles, these nanomaterials offer improved tissue penetration, a reduced accumulation in the liver
---
27.4.2021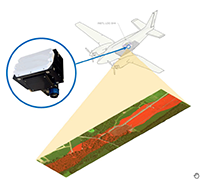 Hyperspectral Sensor for High-Resolution Crop Photosynthesis Measurements
The award-winning Hyperspec® Solar Induced Fluorescence (SIF) imaging sensor from Analytik is ideal for remote sensing, particularly plant and crop photosynthesis and climatology applications where high-resolution chlorophyll fluorescence measurements are vital.
---
26.4.2021


Parallel Evaporator Assists Metabolomics Research
Smart Evaporator C10 has enabled them to concentrate amino acids, without denaturation, such that they can be detected by LC/MS/MS.
---
19.4.2021

Scanning & Decoding Tube Racks Direct from Low Temperature Storage
Ziath has posted a new video
that provides an easy-to-follow guide to assist scientists and technicians scanning and decoding sample tube racks direct from low temperature storage, especially when withdrawn from vapour phase liquid nitrogen tanks. The remove ice, blotting and scanning protocol is demonstrated to take less than 30 seconds per rack