2.2.2023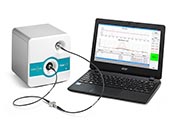 Versatile UV Spectrophotometer for batch and flow applicationsbr
The Flow-UV uses fibre optic waveguides that connect the flow cell to the detector, allowing the flowcell to be positioned virtually anywhere in the flow path. To assure linearity of response, up to 5wavelengths can be selected to monitor the progress of a reaction or monitor concentration changes ina wide variety of media.
---
29.1.2023


Condition Monitoring: Digital system monitoring using the example of hydraulic/lubricating oil service life
To conserve resources and reduce operating costs, the service life of oils in hydraulic and lubrication systems should  be maximized
---
22.1.2023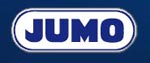 JUMO Supports Drinking Water Model Project in Solapur, India Smart measurement technology "Made in Germany" for Indian metropolis
In India, more than 500 million people have no, or only difficult, access to drinking water. The government is aiming to provide a country-wide water supply by 2024. To achieve this goal, 100 cities have been named "smart cities" in which methods to establish an effective supply of drinking water are to be tested
---
20.1.2023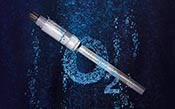 Hamilton looks back on a year full of innovations/span>
Innovations in dissolved oxygen and total cell density measurement in bioreactors
---
17.1.2023


Flow Sensing Challenges in Food & Beverage Production
Die Flow measurement is a critical tool for food and beverage manufacturers, the industry having a diverse range of processes that require the precise control of liquid flow rates
---
13.1.2023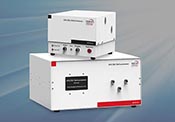 TESTA Analytical launch new GPC/SEC combination detector
TESTA has developed a new Multiple Angle Light Scattering / Differential Refractive Index (MALS / DRI) combination detector package for more demanding Gel Permeation Chromatography (GPC/SEC) applications
---
16.12.2022


Fast Tracking Flowmeter Design for the Measurement of Fuel Consumption
Metering fuel consumption can be achieved using positive displacement flow measuring devices such as Oval Gear flowmeters. However, differing results in flow meter accuracy and error rates can be seen depending on a number of factors
---
10.12.2022


Differential Refractive Index detector delivers outstanding GPC/SEC results
Operating from room temperature up to 80° C, with high thermal stability, the TESTA Analytical Differential Refractive Index (DRI) detector offers highly accurate and reliable determination of absolute concentration and total mass balance in GPC/SEC applications
---
4.12.2022


New CM Terminal from Bühler Technologies
Condition monitoring is an essential prerequisite for the safe and efficient operation of oil hydraulic and lubrication systems. Continuous monitoring of important parameters maximises the service life of the oil and reduces maintenance
Certified with the
General Purpose Approval

.
The continuous online
measurement of pollutants in the air
with the GO-Mini-ATC enables the detection limit of 1 ppb for hydrocarbon measurement

read more





Handheld Power





To ensure that analysis results are available exactly where they are needed without detours, analyticon instruments has been selling innovative spectrometers for mobile on-site measurements and in-process chemical analyses for
20 years.





Process- & Environmental

Air, water, soil.  HORIBA contributes to global environmental safety with measurement technology that complies with environmental regulations throughout the world.






,Fast & Flexible Nanoparticle Size Analyser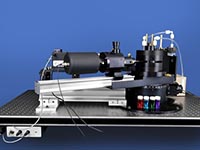 Testa Analytical Solutions e.K is now offering optimized versions of its proprietary Differential Refractive Index (DRI) Detector under OEM contract to enhance the performance of both HPLC and GPC/SEC systems.


As a third-generation family-owned company, we are financially independent and socially committed. We therefore think and act for the long term – in generations, not financial years



31.1.2023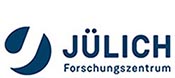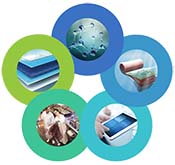 ERC Consolidator Grant for Dr. Ian Marius Peters
Physicist at HI ERN receives prestigious award and 2 million euros in funding to develop recycling concepts for solar modules - Across Europe, more than 2,200 researchers had applied in the current round of ERC calls.
---
27.1.2023

Bayer to Accelerate Drug Discovery with Google Cloud's High-Performance Compute Power
Collaboration aims to enable Bayer to run large quantum chemistry calculations at scale using Google Tensorflow Processing Units
---
27.1.2023

Bayer launches new collaboration with Oerth Bio to further advance innovations in crop protection
The agreement recommits to the combination of Oerth Bio's specialized expertise designing PROTAC® degraders for agriculture with Bayer's global infrastructure testing, developing and commercializing leading crop protection technologies
---
27.1.2023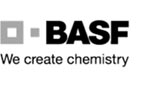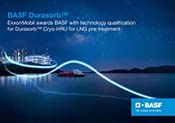 ExxonMobil awards BASF Durasorb™ Cryo-HRU with technology qualification for LNG pre-treatment
Durasorb Cryo-HRU enables cost savings from utilizing a dual-purpose technology and helps to decrease the CO2 footprint of LNG production
---
26.1.2023


Saving jet fuel with flexible sensor stri
Researchers at Fraunhofer IZM are working on behalf of Airbus Central C&T to show how sensors could be integrated in the outer shell of aircraft fuselage to achieve robust and reliable measurements even in the tough conditions in the air.
---
18.1.2023

hyssenkrupp Uhde selected by ADNOC for exploration of commercial-scale ammonia cracking plant
Ammonia cracking enables setup of global value chains for green hydrogen
---
18.1.2023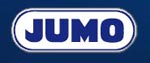 JUMO celebrates the 75 anniversary -
1948-2023 - People and technology on the move
It has been three quarters of a century since Moritz Kurt Juchheim founded today's JUMO GmbH & Co. KG in 1948. Since then a lot has changed - people, technology, product ranges, and services
26.1.2023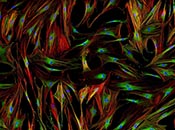 Cryopreserved primary human cells
Every batch of cells is validated for cell viability, morphology, plating efficiency and cell marker data. Cells are cultured for 5-7 days before being released and delivered with donor demographics and serology data demonstrating viral and mycoplasma negative statuse
---
13.1.2023

Investigating Glycans – shedding new light on the 'dark matter' of biology
The Faculty of Biological Sciences at the University of Leeds (UK) is using their specialty reagents for the production, visualization, and analysis of glycans and to investigate their interactions which are instrumental to the advance of glycobiology
---
28.12.2022


Game changing SmartChemistry® technology utilises clean heating system to unlock the power of quality data in the lab
This single platform allows reaction data to be compiled from multiple data sources to provide a cleansed, harmonised, and categorised repository for the exploitation of reaction data through Application Programming Interfaces (APIs), search tools and Machine Learning (ML)/Artificial Intelligence (AI) learning.
---
15.12.2022

Fast, Cost-Effective Products for Extracellular Vesicle Isolation
Traditionally ultracentrifugation
has been the favored method for EV isolation or separation. Though it is still widely used, ultracentrifugation not only tends to alter the vesicle shape and functionality but is time-consuming and requires expensive equipment.
---
12.12.2022

Cell-permeable small molecules for regenerative medicine and cancer research
Small molecules are cell-permeable organic compounds with low molecular weights, which are chemically produced, in contrast to larger molecules such as proteins which are often produced via biological means
---
9.12.2022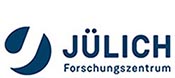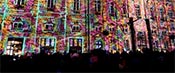 Collecting Data for Innovative Pedestrian Models with AII
Researchers from Forschungszentrum Jülich and the University of Wuppertal are currently collecting new data for pedestrian research at the Festival of Lights in Lyon. The Fête des Lumières, which started yesterday, attracts around 2 million people to the French city every year. The researchers record how streams of visitors push their way through the crowded streets
---
2.12.2022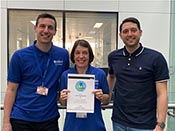 UK Chemists cut energy consumption in half
Driven by the global energy crisis,and the need to address laboratory waste to help fight climate change, the Central Teaching Laboratories chose to invest in Asynt DrySyn heating blocks and CondenSyn waterless condensers.