17.11.2019
Glaciologists at ETH Zurich and WSL assessed the global water storage and hydropower potential that could be freed up in future as glaciers melt in response to climate change.
Large storage potential in future
ice-free glacier basins


---
6.11.2019
Shipping currently accounts for around three percent of global CO2 emissions. International merchant ships and large freighters are responsible for the lion's share of these emissions -
Charting a course for emission-free shipping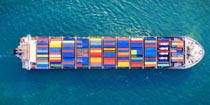 ---
17.10.2019
Evonik and Siemens today launched their joint research project Rheticus II. The goal is to develop an efficient and powerful test plant that will use carbon dioxide
(CO2) and water as well as electricity from renewable sources and bacteria to produce specialty chemicals -
CO2 for a clean performance: Rheticus research project enters phase 2 - Unique test facility comprising a bioreactor and electrolyzer under construction in Marl, Germany


---
15.10.2019
The BMBF is promoting the research project within the scope of the Federal Government's immediate action programme for structural change -
From environmental bane to
future raw material

---
14.10.2014
Researcher of ETH Zürich have developed a compact infrared-spectrometer to fit on a computer chip -
---
8.10.2019
BASF SE ("BASF") is to invest €20 million into Quantafuel, a specialist for pyrolysis of mixed plastic waste and purification of pyrolysis oil -
jointly to drive chemical recycling of
mixed plastic waste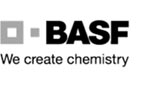 ---
28.9.2019
The DRI detector will improve the accuracy and reliability of Chromatography systems when determining absolute concentration and total mass balance -
Optimized Detectors for HPLC
and GPC/SEC



---
28.9.2019
Ultra-pure porous plastics that are fully compliant with FDA, USP Class VI and European Pharmacopoeia statutory regulations as well as being free from heavy metals -
Porvair Launch Ultra-Pure Porous Plastics



---
15.9.2019
Alternative to syringe and needle homogenization techniques - the Chromatrap® Homogeniser Spin Column -
Quick & Efficient Sample Homogenisation
for Plasmid Protocols



---
3.9.2019
Being sub-micrometre in size, nanoplastic particles can potentially penetrate tissues and therefore pose a significant environmental threat to marine life - a new application to separate and characterize plastics -
Separation and Characterization of Nanoplastics in the Environment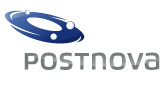 ---
2.9.2019
Jumo presents innovative instruments at
K 2019 -
Jumo at K 2019 -
our booth is in hall 8.0, booth F76.-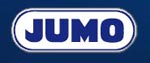 ---
31.8.2019
In hundreds of thousands of installations around the world - .at the heart of each beverage flowmeter is a precision Pelton wheel turbine that rotates freely on robust sapphire bearings -
Beverage Flowmeters Ensure Consistent Drink Quality



---
4.12.2019
Measure temperatures of up to 1900 °C with the optris PI 08M -
Compact infrared camera for
laser machining processes

---
4.12.2019
Optris IRmobile App for Android smartphones and tablets -
Operate IR cameras and pyrometers easily with your smartphone

---
1.12.2019
Using the Mirage 2D barcoded tube scanner you can quickly identify all the tubes in a rack and the Mohawk software will then flag any that should be picked -
2D Barcoded Tubes for Sample Storage at Ultra-Low Temperatures


---
18.11.2019
Compact in design, FLIR Systems A8200sc and A8300sc MWIR cameras offer the speed and sensitivity researchers need to capture rapid thermal events and record the most accurate temperature measurements -
---
13.11.2019
Inline flowmeters are used by drug manufacturers to streamline production and reduce costs -
Ultrasonic Flowmeters Help Reduce Drug Production Costs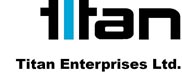 ---
13.11.2019
The kit is able to provide high yields of purified active protein with low cross-fraction contamination in less than 90 minutes -
Fast & Efficient Protein Extraction Kit



---
7.11.2019
Protein aggregation is a common challenge in the manufacturing of biological products -
Screening for Protein Aggregation



---
5.11.2019
FroSyn - an innovative fluid-free cooling plate enables rapid cooling of  samples in vials or round bottom flasks (up to 500 mL) to below -60 °C -
Rapid, Reproducible Cooling of
Laboratory Samples


---
29.10.2019
Simplify Cleaning Validation and Total Protein Determination -
New TOC Analyzers for the
Pharma Industry by Analytik Jena


---
28.10.2019
An integrated solution for 24/7 online monitoring of critical chemical parameters -
New 2060 Process Analyzer – customized online-monitoring of industrial processes
and waste water streams



---
25.10.2019
The easy to use Ziath sample management software allows you to organize your sample inventory, making setting up a biobank or biorepository very straightforward -
Package Improves Biobank Workflow & Simplifies Sample Tracking


---
19.10.2019
Its Plug and Play functionality makes the JUMO dicoTEMP 100 the ideal partner for retrofitting existing equipment such as transformers, compressors, and hydraulic units -
Diverse temperature measurement with the JUMO dicoTEMP 100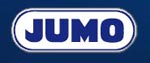 ---
17.10.2019
Polymers or proteins,  nanodots or new adhesives, latexes or liposomes, cosmetics or colloids, the Testa Analytical NanoBrook 90Plus is a perfect tool to characterize your particles -
Fast & Flexible Nanoparticle Size Analyzer



---
15.10.2019
Similar to large combustion plants, gas analysis in maritime applications also serves monitoring pollutant emissions as well as controlling the combustion process -
New product for monitoring
emissions in shipping


---
15.10.2019
The high-level protection type (up to IP69) and the fully welded, compact design enable residue-free cleaning processes and high temperature compatibility for SIP and CIP processes -
JUMO hygienic TAROS S46 H Ensures Process Reliability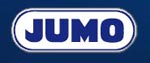 ---
14.10.2019
A high-performance engine company also uses Titan flow meters to monitor the oil flow lubricating its turbo units on the test bench -
Flow Measurement in F1 Racing Cars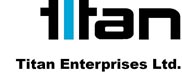 ---
8.10.2019
The DrySyn range of heating & cooling blocks enabling laboratories around the world to undertake clean, safe synthetic reactions both individually or in parallel -
Sustainable Solutions for Laboratory
Heating and Cooling


---
6.10.2019
A completely new hardware and software platform is being used in the JUMO variTRON 500, "scalability" has the highest priority - the result is modular, flexible, and, above all, sustainable -
JUMO variTRON 500 as the
"totally integrated solution"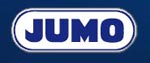 ---
11.8.2019

---
---

---
Now certified with the
General Purpose Approval

The continuous online measurement of pollutants in the air with the GO-Mini-ATC enables the detection limit of 1 ppb for hydrocarbon measurement.

Due to the (patented) measuring method, no consumable materials which are harmful to health and the environment are necessary, such as, for example, the frequently used hydrogen. This guarantees safe, simple and environmentally friendly handling.
---



We provide laboratory and consultancy services in the divisions
---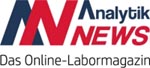 ---