19.10.2020


SARS-CoV-2 Antibodies and Antigens for Diagnostic Kit
To facilitate rapid screening and instant detection of SARS-CoV-2 infection, development of faster and convenient antibody and antigen-based immunoassays are essential. However, the sensitivity and specificity of these serological diagnostic kits will be significantly affected by the quality of antigen and antibody reagents used to make them.
16.10.2020

Multisensor Enabling Products for Compound Management in Pharma Drug Discovery
Acoustixis a small sample tube with a screw cap which is increasingly favored for storage of novel compounds in solution in large compound stores.
16.10.2020
Multisensor Plant Phenotyping System
Configurable with a wide range of sensors, the new HyperAixpert multisensor plant phenotyping system from Analytik draws upon advanced machine-learning based analytical software with an intuitive experiment driven design to ensure that your data acquisition is both standardised and repeatable.
13.10.2020


Removal the thermal problem in systems through the new gas cooler TC-Kit (+)
The removal of moisture is an essential step in extractive sample gas conditioning systems. However, this process generates excessive heat inside the cabinets and thus very often requires additional efforts like air conditioning. The new gas cooler series TC- kit (+) from Bühler Technologies eliminates these extra efforts.
7.10.2020

Compact, High Resolution Chromatography Flowmeter
Flow rate is one of the most important parameters in any liquid chromatography system, it determines retention time or volume and has by nature a major influence on reproducibility.
Compatible with all HPLC and GPC/SEC solvents, the new TESTA flowmeter is conveniently sized and powers itself from a USB connection.
4.10.2020

Comparison of Seals and Silicone Mats for Maintaining Integrity of Drug Samples
RAPID Slit Seals offer significant benefits compared to conventional silicone mats for maintaining the integrity of microplate samples.
29.9.2020





Compact laser particle size analyser with extra wide measuring range


Select the Laser Particle Sizer according to your needs: either the ANALYSETTE 22 NeXT Micro for all typical measurement tasks from 0.5 - 1500 μm or the high-end instrument instrument ANALYSETTE 22 NeXT Nano with an extra wide measuring range from 0.01 - 3800 μm for maximum precision and sensitivity even for smallest particles
28.9.2020

Analytik Launch Temperature Controlled 3D Bioprinter
The BioScaffolder Prime is a new affordable high-performance 3D bioprinter which delivers precision engineering in an advanced, customisable platform.
28.9.2020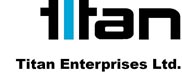 Flowmeter for Applications Requiring a High Degree of Cleanliness
An ideal solution for flow monitoring applications requiring a high degree of cleanliness such as are found in the pharmaceutical, medical, semiconductor and ultra-pure water markets.


27.9.2020


Going Waterless - A Major Step Towards Lab Sustainability
The CondenSyn waterless condenser has been widely adopted by the Technicians Sustainability Working Group (TSWG) operating within the Biomolecular Science and Medicinal Chemistry Division at Nottingham University (UK) as part of their drive to make teaching and research greener.
24.9.2020


DC Versions of Bühlers Sample Gas Pumps Series P1... now available with IP 20 Cover.
The DC driven versions of the P1.xx are now available with an IP 20 protection cover, thus making the pump series even more versatile for the user
17.9.2020

Research Grade Light Scattering Instrument for Teaching Labs
Students at undergraduate and postgraduate levels are learning how light scattering enables study of the behaviour of macromolecules in solutions and dispersions.
31.8.2020




Multiple Laser Light Scattering Goniometer
an upgrade kit for its BI-200SM light scattering goniometer system providing access to multiple laser Static Light Scattering (SLS) and Dynamic Light Scattering (DLS) techniques.