2.4.2020



Secure Clamping of Parallel Chemistry
Designed for chemists undertaking parallel syntheses the Asynt DrySyn 3-Position Clamp enables secure clamping of up to three round bottom flasks or condensers to a standard boss head.
31.3.2020



Visualizing Hydrocarbon Gases Helps Minimize Venting to the Atmosphere
FLIR Systems OGI cameras can "see" hydrocarbon gases and volatile organic compounds (VOCs) that are venting or leaking to the atmosphere. Major oil and gas producers are using the FLIR GF320 to quickly check thousands of components and identify potential gas leaks in real-time, saving time and ultimately reducing product loss
29.3.2020


Fast & Reliable Tracking of Coronavirus Patient Samples
Ziath Ltd. has received orders for its DataPaq™ Mirage Rack Scanner from a growing number of laboratories that specialise in testing patient samples for Coronavirus Covid-19 infection.

24.3.2020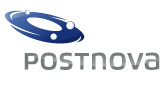 Centrifugal Field Flow Fractionation Improves Characterization of Drug Delivery Systems
CF2000 Centrifugal Field Flow Fractionation system is delivering exciting new data to scientists developing drug delivery systems

22.3.2020


Compact, High-Definition Thermal Science Cameras
The FLIR A8580 series of entry-level, cooled high-definition thermal science cameras is designed for a wide range of industrial, military, science, and product research and development (R&D) applications
22.3.2020



Laboratory Heating Blocks - Best Practice Guide
An updated 2020 version of its popular best practice guide for safely using laboratory heating blocks.

18.3.2020



Particle Characterization Software
The 2020 version of its Particle Solutions Software Suite is now available from Testa Analytical Solutions e.K for users of their NanoBrook series of particle characterization instruments.
17.3.2020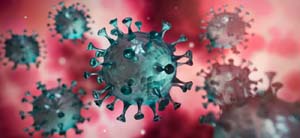 AMSBIO Launch Coronavirus – COVID-19 Research Products
To facilitate research into developing antiviral drugs, vaccines and diagnostics - AMSBIO is able to supply high quality 2019-nCoV full length S protein, S1 protein and human ACE2 protein based on the HEK293 human cell expression platform

13.3.2020



High Pressure Hastelloy C Flowmeters for Hazardous Areas
Compact OG flowmeters are perfect for measuring flow at pressures up to 700 Bar and 150°C. Designed to be IP-67 / NEMA 4 compliant, Titan's Hastelloy C OG Series high pressure flowmeters are available in standard and customer specified configurations.
11.3.2020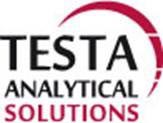 UV Detector for High Temperature Applications
The new high temperature UV detector is being used as part of a temperature-dependent size exclusion chromatography (TD-SEC) system to provide insights into reaction processes that were not accessible with previous methods.

Certified with the
General Purpose Approval

The continuous online measurement of pollutants in the air with the GO-Mini-ATC enables the detection limit of 1 ppb for hydrocarbon measurement.

Due to the (patented) measuring method,
no consumable materials which are harmful to health and the environment are necessary, such as, for example, the frequently used hydrogen. This guarantees safe, simple and environmentally friendly handling.




We provide laboratory and consultancy services in the divisions



LiquiSonic®
The technology is based on a high-precision measurement and a very fast and stable analytical method. It is independent of conductivity, color and transparency of the process liquids.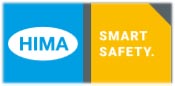 Keeping Safety Systems and Control Systems Separated
Die Sicherheitslösungen von HIMA laufen unabhängig vom jeweiligen Leitsystem.
HIMA safety solutions run independently of your control system. Consequently, if an error occurs in the DCS, it cannot affect your
safety system.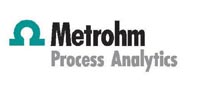 Process Analysers Online,
Atline, Inline

Metrohm Process Analytics has over 40 years of experience with online process analysis.
From single-parameter analyzers to the most advanced multiparameter
Ex Proof Analyzer for the most hazardous environments.