17.10.2023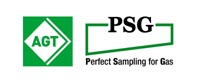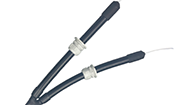 New Productseries: PSG Duo Gas sampling probe and heated line
A fundamental trend is continuing and is likely to intensify in the near future: the detection limits of emissions are being reduced worldwide, in some cases to a considerable extent, and thus pose particular challenges both for the manufacturers of analyzers and for the entire sample preparation system. It is questionable whether the current FTIR multicomponent systems, which are often designed as hot extractive systems, will still be able to detect the smaller limit ranges in the future or whether cold extractive systems will be required again for at least certain gas components.
More than 40 years of experience when it comes to instrument air distributorsnsenten Our new ILV standard concept Over the years, we have developed certain standards in the design of air distributors – and we have now implemented these in our new order matrix. - February 2023
Introduction PSG Process Cooler MAK Process C
The new MAK Process C series was designed in a modular way to be able to cope with an efficient cooling capacity at very high flow rates and at the same time large water concentrations. Especially in safety-related applications such as monitoring O2 in H2 in H2 electrolysis or in inerting-processes, the safe and stable cooling of the sample gas, even at higher flow rates, plays an important role to keep the T90 time of the overall system as short as possible. - February 2023
Future Topic Hydrogen: New Partnership in Hydrogen Generation between PSG and thyssenkrupp nucera
One of the leading suppliers of hydrogen electrolysis plants: In the future, NUCERA, a subsidiary of thyssenkrupp AG, will order all analyser systems for monitoring hydrogen electrolysis from the PSG experts.- November 2022
Heated Analyser Line with Complete Supply of the Flue Gas Probe - The new analyser line Hybrid Plus supplies the sampling probe completely via the analyser cabinet - Jamuary 2019
Sample preparation - The chain must agree - According to an analysis by ABB, 70% of all errors in a measurement fall on the sampling, transport and preparation of the sample - Jamuary 2019
PSG Petro Service takes over the AGT Thermotechnik GmbH - April 2016
April, 2 May 2016
With this step we created a unique prosper selling position: as the only player in the market AGT and PSG manufacture the entire Chain of gas sampling: starting from the Gas Sampling probe, heated sample and analyser lines as well as sample gas cooler.

more ...
PAT and industry 4.0 - PAT in Fluorine- and Chloride Chemistry
March 16, 2015
Gerade durch die Reaktionsfreude dieses Element bedarf es beim Auslegen von Messsytemen einer hohen Kompetenz in den Bereichen Chemie, Werkstoff- und Materialkunde, Verfahrenstechnik und Messtechnik sowie in der Auswahl der möglichst besten Verbindungs-/Verschraubungstechnik.
Deshalb sind zur Früherkennung von Leckagen Gaswarnsensoren
im unteren ppm- und zum Teil auch ppb- Bereich notwendig.

Zum Fachbericht in der Chemietechnik (Januar/Februar 2015)