15.11.2023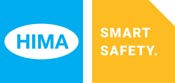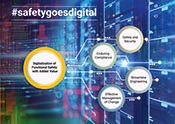 HIMA introduces new SILworX version 14.0.0
The development of new Industry 4.0 technologies and functions is much faster than the further development of classic process automation equipment. Adding new functions to safety devices requires particular care. The engineering, diagnostics and test tools in the new version of SILworX® will become the hub for the digitalization of data from safety devices.
One power supply unit for all mains voltages - October 2021
The new device of the PS 1000 series replaces the previous 24 VDC power supply units and, with its wide-range AC input, offers a solution for all typical mains voltages worldwide in just one variant.
Central control system for advanced laser research center in Garching - June 2016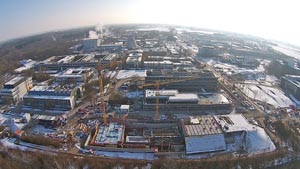 At the Centre for Advanced Laser Application (CALA)
on the joint Munich Research Campus of Ludwig Maximillian University (LMU) and Technical University (TUM), researchers will develop laser-based technologies to help improve the cure rate of cancer patients. CALA will rely on a central control solution from HIMA Paul Hildebrandt GmbH.

more ...
Safe start-up and operation of Ichthys LNG project - Massive Australian LNG project operated by INPEX requires expertise to deliver safety system - June 2016
The Ichthys LNG Project safely launched its
central processing facility on 19 September 2015
from the Samsung Heavy Industries shipyard in
Geoje, South Korea, where it was constructed.
Picture © INPEX


Projects of Ichthys' size and complexity
also call for partners and suppliers to work globally. To meet that demand, HIMA offices in Singapore, China (Shanghai), South Korea (Geoje), Dubai (UAE), Australia (Perth) and Germany (Bruehl) have collaborated closely. Project management is coordinated from Bruehl, while most day-to-day work with fellow project suppliers takes place in Singapore.
That's also where function tests have been conducted on more than 1,200 cabinets supplied by the basic process control system (BPCS) supplier, HIMA and project partners.

more ...
The largest order HIMA has ever received for a single project - using HIMax®, the first safety system designed to provide uninterrupted system operation throughout the entire life of the plant - December 2015

Ichthys LNG Project onshore facilities in Australia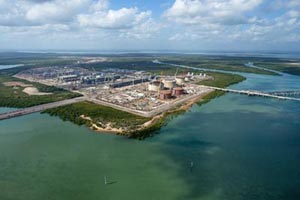 HIMA delivers safety systems and fire&gas system for Ichthys gas field project (INPEX)
The Ichthys field
was the largest discovery of hydrocarbon liquids in Australia in more than 40 years, and the Ichthys LNG project ranks among the largest and most significant energy projects in the world.
HIMA was selected by the Ichthys joint venture
to be the supplier for the safety instrumented systems (SIS) and the fire and gas system (F&G). The Ichthys LNG project consists of an LNG plant (onshore), a central processing facility (CPF) and a floating production storage and offloading (FPSO) vessel. The total order value is the largest HIMA has ever received for a single project.

more ...
The mono-ethylene glycol injection module
successfully lifted and installed onto the hull of
the Ichthys LNG Project FPSO in South Korea

HELPE upgrades safety at Aspropyrgos refinery - Greek oil company chooses HIMA safety systems, local partner to upgrade emergency shutdown capabilities - November 2015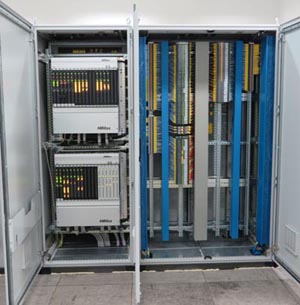 Hellenic Petroleum (HELPE),
one of the largest oil companies in the Balkans, recently upgraded the emergency shutdown capabilities of its Aspropyrgos Industrial Complex with the installation of six HIMA safety systems by Solidus Assyst, a Greek automation specialist.

more ...
2 HIMax systems in the PES cabinet.
Up-cycling plant equipped with emergency shutdown (ESD~) system from HIMA - Dyneon relies on HIMatrix® safety controller in innovative pilot project for sustainable recovery of raw material - May 2015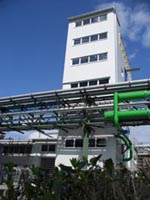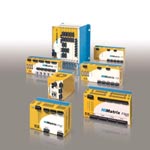 World's first fluoropolymer Up-Cycling plant (fig. left) equipped with emergency shutdown system from HIMA
On March 26 in Burgkirchen, Germany,
Dyneon GmbH started operating the world's first pilot plant to recycle end-of-life fluoropolymer materials. To safeguard the plant's depolymerization reactor, Dyneon selected a HIMatrix safety controller from safety specialist HIMA as the emergency shutdown (ESD) system. If excess temperatures are reached, the safety system transitions the plant to a safe status to exclude the possibility of risks for people and the environment.

more ...
Engineered and configured - An advanced safety system - the HIQuad safety system - March 2015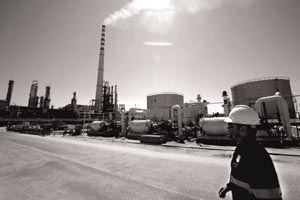 HIMA Paul Hildebrandt GmbH
An advanced safety system that meets the latest technical requirements and IEC 61511 and IEC 61508 protocols has been installed to protect the alkylation unit at Portugal's Sines Refinery, an asset of Petrogal S.A..
Engineered and configured for the Sines Refinery by Optieng, a specialist in  industrial optimization projects, the HIQuad safety system from HIMA meets SIL 3 requirements and the standards and specifications of Galp Energia
Quelle: Optieng

more ...
Westfälische Lokomotivfabrik Reuschling relies on modern and proven COTS solutions - COTS solutions (Commercial off-the-shelf) - March 2015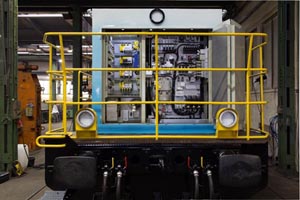 HIMA Paul Hildebrandt GmbH
COTS solutions that contribute to lowering operating costs, and allow fast and easy future modifications
For safety technology, Reuschling relies on COTS (commercial off-the-shelf) safety controllers from HIMA Paul Hildebrandt GmbH. The flexible, scalable controllers are certified up to SIL 4, in accordance with CENELEC, and are characterized by their openness and easy programming. The safety systems also make an important contribution to a new development from Westfälische Lokomotivfabrik Reuschling: the modular concept locomotive R500C.
Walter Schreiber (Reuschling) explains:
"The controllers offer a flexibility that is significantly higher than that of other devices,
and they are a mature system. And above all, at HIMA we have contact persons – people with whom we can work. For our custom concepts we must develop solutions together, and that can only happen in a partnership-based dialogue."

more ...