20.11.2023


Flow meter with increased benefits
The accessories of the S 6 flowmeter series are now enhanced by a retrofittable cover. This cover can also be easily retrofitted to instruments that have already been installed. The transparent and ventilated cover protects the front and both sides of the flow meters and offers reliable protection against unintentional adjustment of the measuring point for devices equipped with a ring initiator
18.9.2023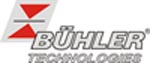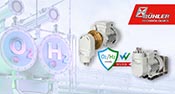 Hydrogen components for gas analysis
H2 has a high energy density and is therefore
well suited as a substitute for fossil fuels such as coal or natural gas. Since it is predominantly only
present in bound form in nature, it needs to be released from its carriers. This is achieved, as an example, in the case of water (H2O) by electrolysis. If electricity is generated from renewable sources, we speak of 'green' hydrogen - or in the case of methane (CH4), the main component of natural gas - by steam reformation or pyrolysis. Reformation produces CO2 (blue hydrogen) as a by-product and in the case of pyrolysis CO (turquoise hydrogen). Both substances can be further processed as raw materials or stored by carbon capture and storage (CCS).
Pressure monitoring analogue & digital
The functionality of our pressure sensor in the IO-Link version has been expanded.
In addition to the digital output and the switching points, these functions are supplemented with an analogue output!
Advantage for you: A sensor for analogue and digital communication - August 2023
Condition Monitoring: Digital system monitoring using the example of hydraulic/lubricating oil service life
To conserve resources and reduce operating costs, the service life of oils in hydraulic and lubrication systems should  be maximized - January 2023
New CM Terminal from Bühler Technologies
Condition monitoring is an essential prerequisite for the safe and efficient operation of oil hydraulic and lubrication systems. Continuous monitoring of important parameters maximises the service life of the oil and reduces maintenance - December 2022
New "EcoLine" oil-air cooler series from Bühler Technologies
For years, customers all over the world have relied on our BLK and BNK series oil-air coolers. Thanks to the wide performance range and the extremely robust and maintenance-friendly design, they are used in a wide variety of applications for cooling oils and lubricants - October 2022
Modbus RTU: Digital innovation creates progress for sample gas coolers
Effective immediately, Bühler Technologies is equipping all sample gas coolers in its TC series worldwide with the option of a new digital interface: "Modbus RTU" - May 2022
Portable gas sampling probe
In the field of emission monitoring, but also in other fields of application of gas analysis, it is common to check the function of stationary analysis systems at regular intervals by means of transportable measuring instruments.- December 2021
Sample Gas Cooler Atex recertified Good gets better
The latest edition of IEC 60079-0 has already been used in the approval process. The sample gas cooler can be used safely in potentially explosive atmospheres of zones 1 and 2 under the more stringent requirements, including gas group IIC. - January 2021
IO-Link capable temperature sensor for fluid technology
Hydraulic and lubricating oils change their viscosity depending on the temperature. For this reason, precise monitoring of the selected temperature window is an important function for the operation of fluid-technical systems - January 2021

Stationary acid meter - Using acid meters, precoolers and washout optimised gas coolers is a reliable option to ensure less washout - December 2019
New product for monitoring emissions in shipping - Similar to large combustion plants, gas analysis in maritime applications also serves monitoring pollutant emissions as well as controlling the combustion process - October 2019

Advanced accessories for Oil Hydraulic and Lubrication Systems with IO-link controllers at Hannover Fair 2019 - 2 / 2019

Bühler Technologies presents a considerably larger product line at Achema 2018 - 5 / 2018
Bühler Technologies presents a considerably larger product line
at Achema 2018 : coolers - pumps - probes for use in zone 1 or 2


more ...
Sample conditioning - mobile and efficient for stationary extractive gas analysis - 1 / 2017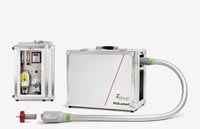 Emission monitoring
as well as process monitoring relays for the analysis of the inherited gases on stationary extractive measuring systems.

more ...
A Certified Automated Measuring System for Continuous Stack and Process Monitoring - combustion plants within the European Union must be continuously monitored
The automatic emission monitoring systems required must comply with EN 14181 which comprises three quality classes (QAL1 to QAL3) and an annual function check (AST).
The idea behind this regulation is to standardize methods and equipment in order to obtain comparable results all across the European Union, which normally may differ because of the type of analysis system related reasons.
Consequently, only analysis systems approved and certified according to EN 15267 are accepted by the supervising bodies.

more ...