22.11.2023


Building blocks for flow chemistry
Uniqsis has developed an extensive range of affordable 'building block' modules to which you can simply add your own pumps to create a
flow chemistry system.
23.10.2023


Catalytic flow chemistry system
The FlowLab Column™ from Uniqsis is an affordable flow chemistry system designed specifically for high temperature and pressure catalysis applications.
19.9.2023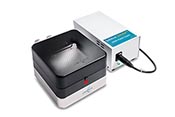 Optimised Photochemistry module for GSM chip reactors
The PHOTOCHIP™
is an easy-to-use device - design optimised to perform photochemical reactions in the complete range of Uniqsis Glass Static Mixer (GSM) reactor blocks, also known as GSM chip reactors.
9.8.2023


How to improve the reproducibility of your flow chemistry
To enhance the reproducibility of flow chemistry scale-up - precise control of mixing and temperature in highly exothermic or rapid reactions is essential
Chinese Academic Institutions Invest in Flow Chemistry
Uniqsis report major growth in sales of its FlowSyn, FlowLab and modular based flow chemistry reactor systems to leading Chinese academic institutions - July 2023
Affordable, high-performance flow photoreactor
The Borealis™ from Uniqsis brings flow photochemistry within the budget of almost any laboratory. The Borealis™ sets a new benchmark for safe high yield photochemical flow synthesis - June 2023
Automated optimisation of heterogeneous catalysis reactions
The use of solid supported reagents, catalysts and scavengers in flow reactor systems offers significant benefits over conventional batch heterogeneous catalysis techniques. Their use often avoids the need for downstream product purification and leads to enhanced reaction rates and higher overall efficiency due to the large excess of catalyst - May 2023
Compact temperature-controlled batch photoreactorr
For synthesis labs looking to undertake small scale photochemical reactions – Uniqsis has introduced Solstice™ – a compact, temperature-controlled batch photoreactor that combines affordability, high-performance and flexibility - March 2023
Flow chemistry system configurable to match your application
The FlowLab Plus™ from Uniqsis is a versatile flow chemistry system with a wide choice of high-performance modules to match your application needs -
March 2023
Versatile UV Spectrophotometer for batch and flow applicationsbr
The Flow-UV uses fibre optic waveguides that connect the flow cell to the detector, allowing the flowcell to be positioned virtually anywhere in the flow path. To assure linearity of response, up to 5wavelengths can be selected to monitor the progress of a reaction or monitor concentration changes ina wide variety of media. - February 2023
Universal UV-Visible Detector for Continuous Flow Chemistry
The compact, high-resolution Flow-UV™ CCD array detector does not require calibration or routine servicing. In contrast to conventional Deuterium UV lamps, the Xenon flash lamp source used in the Flow-UV™ has a lifetime of up to 10 years. Flow-UV™ is extremely easy-to-use - June 2022
High yield photochemical flow synthesis
Comprising a high intensity Borealis™ LED lamp unit and a Cold Coil™ standalone reactor module – the Borealis™ Flow Photoreactor brings flow photochemistry within the reach of almost any laboratory. - February 2022
High Efficiency Gas-Liquid Flow Chemistry Modulel
The Gas Addition Module II (GAM II) from Uniqsis is a coil reactor that permits gas to be introduced 'on-demand' to reactions performed under flow-through conditions by diffusion through gas-permeable membrane tubing - January 2022
Uniqsis launch Borealis Photoflow Reactor
A new high intensity LED lamp unit, available in a range of fixed wavelengths (370, 410, 440, 460 and 520nm), that converts their Cold Coil™ standalone reactor module into a flow reactor for photochemical applications - December 2021
Sequential Photothermal Flow Chemistry Delivers High Yields
By moving the photochemistry, performed using a PhotoSyn™ LED photoreactor, from ultraviolet (UV) to visible, the researchers were able to make their [2+2] ring closure much more energy-efficient. Integrating this with a FlowSyn™ Continuous Flow Reactor they were also able to apply automated high-temperature flow chemistry to the thermal cascade step facilitating safe and reliable scale-up with short reaction times - September 2021
Highly Reproducible Flow Chemistry Scale-up of Polymerization Reactions
Designed by chemists for chemists - FlowLab Plus™ is a versatile modular flow chemistry system built around the Uniqsis Binary Pump™ dual channel reagent delivery system. The system is configured to run both manual and automated flow chemistry reactions.- March 2021